The first Chubby Bowl ran last weekend over two days in Dungeons and Donuts, Galway. If you missed this one, no worries, it's now a quarterly event. The next event (Chubby Bowl II) is running from 6-7 April, 2013.
Did it go well? Yes, it did. The organisers ran into the issue of flaky players but the reliable half appeared on time and eight players sent their teams into the melee. The venue was the Dungeons and Dunots store in Galway. It's home to the world's only gaming themed doughnut stand which sports the Super Munchkin, one of the few doughnuts that comes with a bacon topping.
The White Isle Star Bowl tournament rules were used which meant that teams were slightly more developed than in a normal tournament. The Orcs proved massively popular and everyone went with the maximum number of Blitzers and Black Orcs but the Star Player requirement, extra skills and extra cash meant that no two teams were alike. All the Elf teams also went straight to Jordell Freshbreeze as their special character but again, the rest of the team varied massively in composition and skills. The Khemri team was the dark horse of the tournament and proved very potent. The decay nega-trait was less punishing when teams regenerated between rounds and those Tomb Guardians proved to be excellent Orc-hunters.
I grabbed some team photos and the less horrifically blurry are presented below.
Gaydar (Pro Elf)
Shampoo Gorillas (Orc)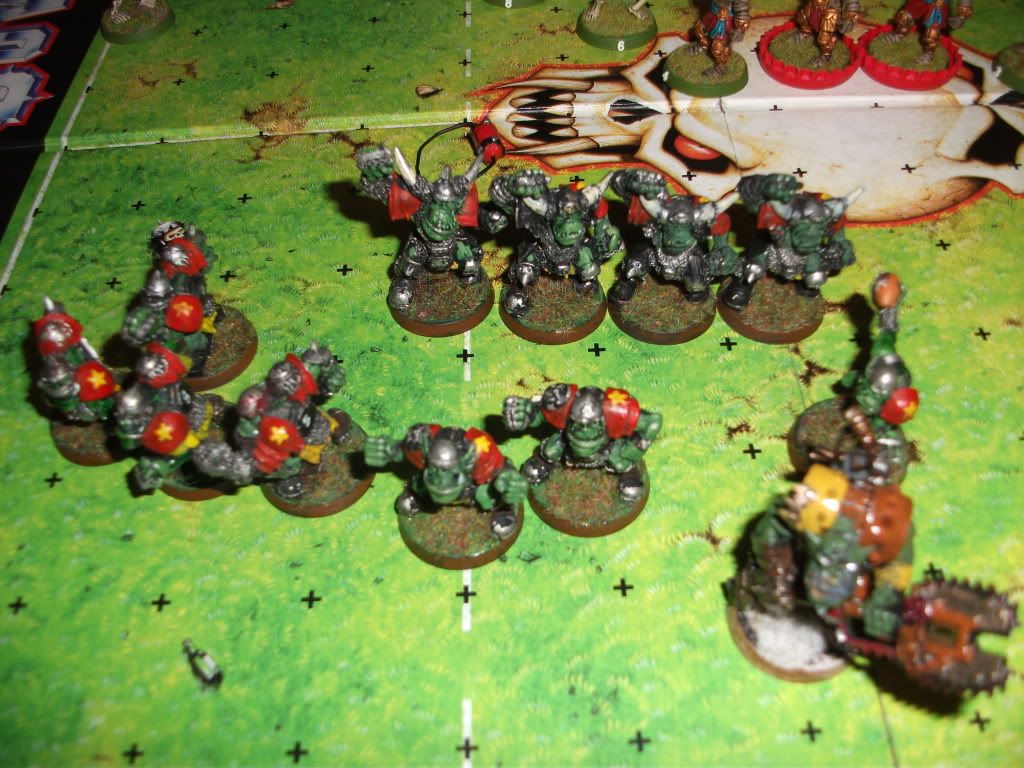 Uruk Hai Skool (Orc)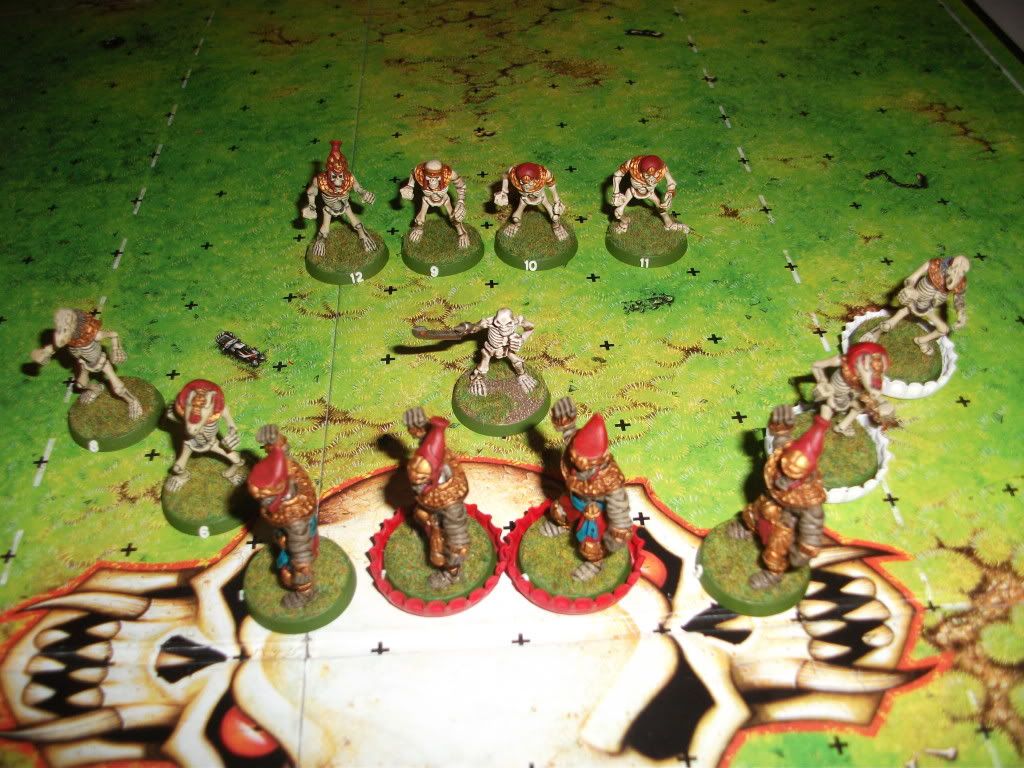 King Tut's Waagh Waagh Hut (Khemri)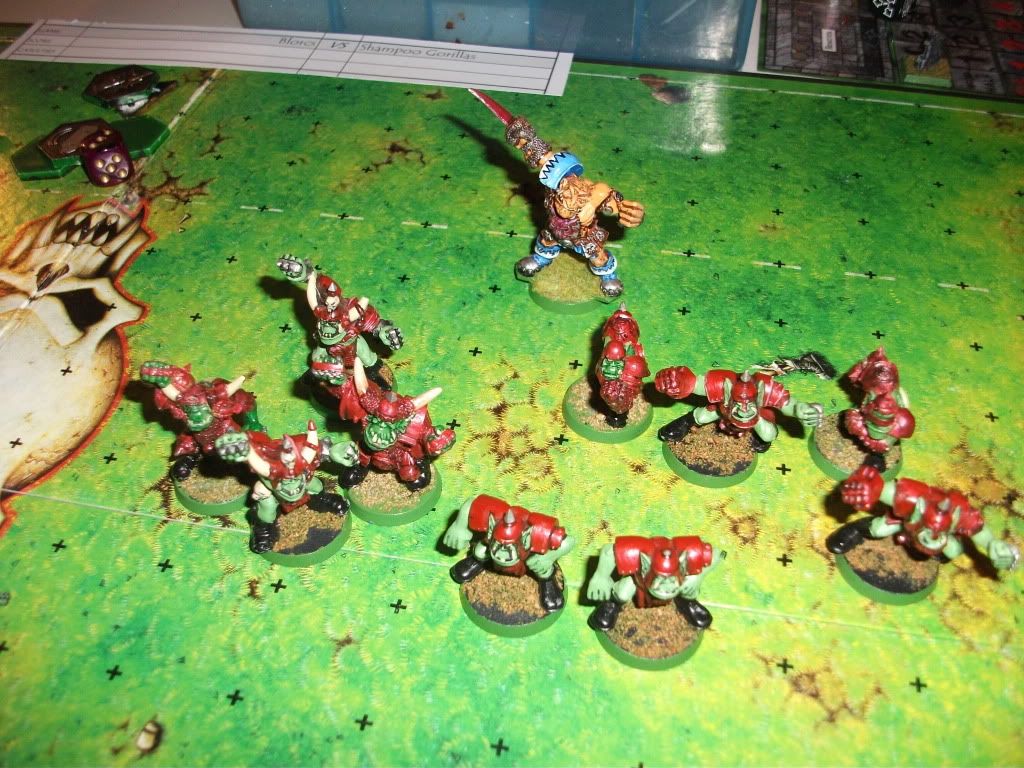 Blorcs (Orc)
The timetabling was relaxed and games ran until completion and the Illegal Procedure rule wasn't enforced in any of my games. Like most niche tournaments, the atmosphere was friendly and people were chatty throughout. Wins and losses were taken in equal good humour and the soft drinks/doughnuts flowed like wine. All in all, a disgusting display of human decency.
Here's shots of a few games underway. For the record, in the fifth shot, Morg didn't actually knock any of those opposing players down, he just stepped into that spot when he spotted the camera. But the ability to take credit for the work of others is what separates the superstars from the journeymen.
A lot of the players had spare teams with them and I took the opportunity to grab some shots of the more eye-catching examples, apart from the first image, these are largely the work of Sean Nee and Ronan Murphy. Check out the Connacht emblem on the first Dark Elf and watch for the use of green stuff to make runes, numbers and team logos throughout the photos.