The 2011 40k Masters
In honour of the previous author, we introduce the bonus round. Here, I shall penalise the organisers for every tiny piddling error, strip them of their hard earned points before sending them on their way, hopefully in tears. Unlike the previous authors, I will provide inrefutable proof of all my wild assertions.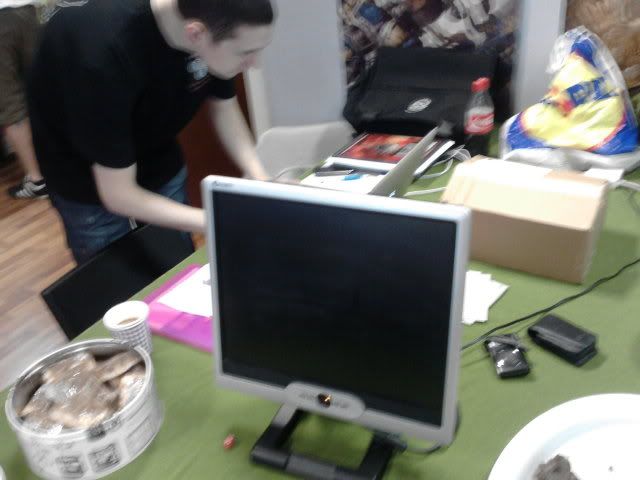 Projector not on. (-10 points)



Score cards not water/beer proofed. (-10 points)

Overly attractive delete everything button. (-10 points)

Presence of counter-revolutionary swine. (-10 points)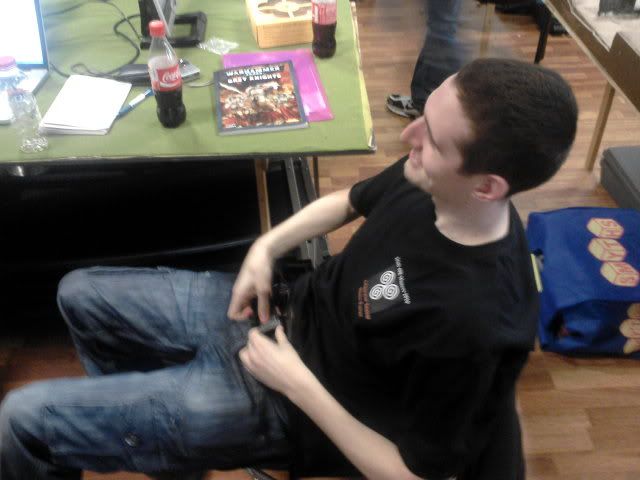 Organiser exposed himself to children. (-10 points)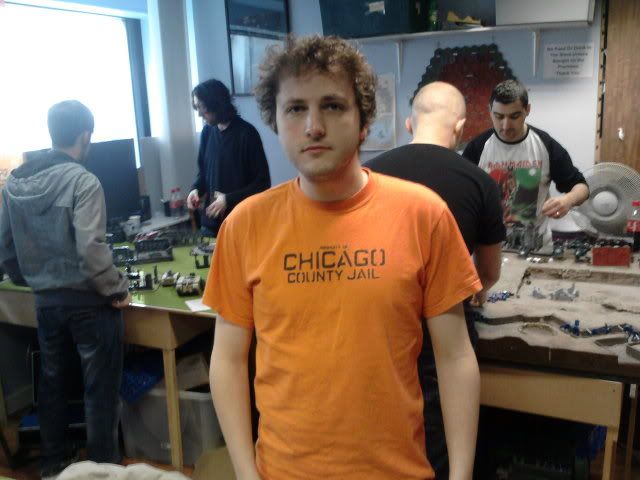 Criminals shipped in to play, replacing Irish talent. (-10 points)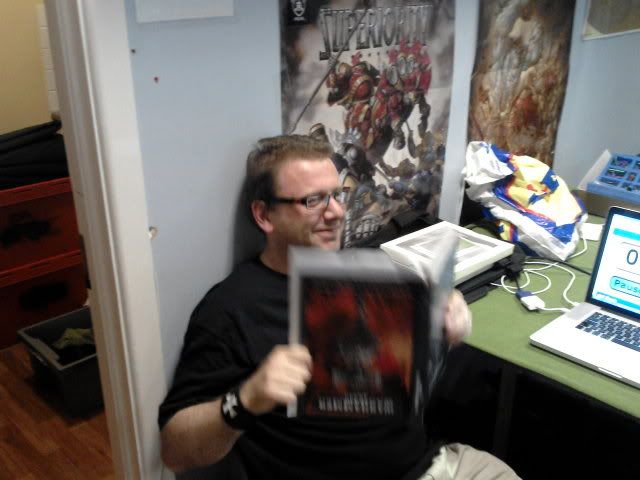 Judges appeared under-skilled. (-10 points)

Organisers attacked my cameraman. (-10 points)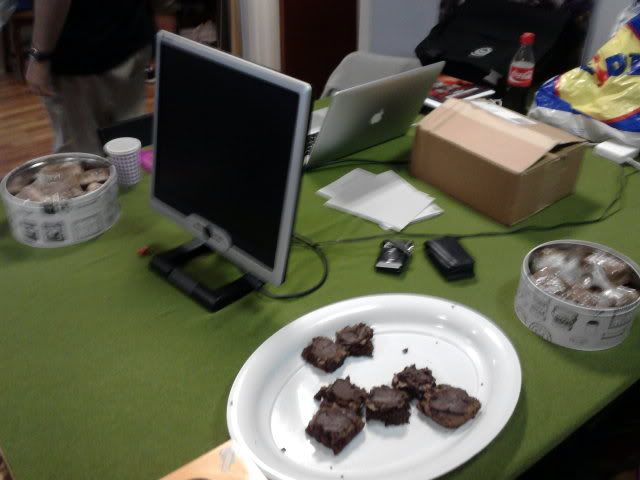 Some treats were wrapped, difficult to open. (-10 points)
So, when all factors have been taken into consideration, that leaves the total at 5/100 points. However, as the projector is clearly off (again) in the final shot, I feel duty-bound to dock the tournament an additional 10 points. Translated into the old scoring system, that leaves the Irish Masters on a disreputable -1/20.
[Ed: Part 1 can be found here]